Thierry Angers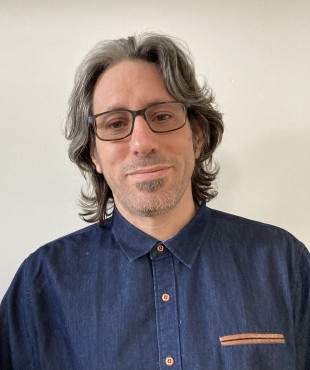 Bachelor's degree in Music Writing - Composition, University of Montréal
Originally a pianist, I compose since I'm a teenager. I started professionally by composing for theatre. I collaborated on the music of different productions between 2000 and 2005. Pieces like Souvenir intime d'un ami and La pension du mensonge directed by Marco Ramirez), arranged the music on Alerte by Raymond Lévesque, directed by Anouk Simard, L'amour Médecin, directed by Suzanne Champagne.
I also worked for 3 years as a composer for TacCom, a company doing theatre for corporations.
In 2011 I arranged a piece for the show Traces by 7 doigts de la main
In 2013 I wrote the music for the mini film (publicity) The Reason Why No One Ever Found BigFoot (2013)
In 2018 I wrote the music for the short film The Night I Met the Old Man on A Bike (2018), nominated as best original score of the month – Film Score Monthly
In 2007 I am hired as an assistant composer at Cirque du Soleil. I had the chance to work with many composers such as:
Danny Elfman (Nightmare before Christmas, Batman, Spider-Man, etc…),
Tyler Bates (300, John Wick, Atomic Blonde, Guardians of the Galaxy, etc...),
Anthony Gonzalez/M83 (Oblivion, song: Midnight City, etc...)
Benoit Jutras, Violaine Corradi, Bob & Bill, Maxim Lepage and Simon Carpentier.
In 13 years I worked on the creation of 16 shows at Cirque du Soleil.
I also contributed to the composition of 3 albums as a band member (Plasma, Noctambule). Granted from Musicaction (1998).